Corporate Governance

We understand that for our company to be successful, we must not only create sustainable value for our shareholders, but also create value for our internal and external customers, and society as a whole. In order to do this, we observe governance as a framework to align the interests of everyone involved.
Company's Philosophy on Code of Governance
The purpose of the code is to serve as a guide to the Director and Senior Management personnel of Manorama Industries Limited on principle of integrity, transparency, business ethics and to set up standard for compliance of corporate governance.
The Director and Senior Management Personnel must act in good faith and in such manner as they reasonably believe to be in the best interest of the company. The Director and Senior Management Personnel are also expected to:
- Comply with all applicable law, regulations, confidentiality obligation and other corporate policies of the company.
- Follows all policies, procedures and internal control of the company.
- Act honestly, in good faith and in the best interest of the Company.
All the directors and senior management personnel of the company shall conduct their activities on behalf of the company and on their behalf with honesty, integrity and fairness. The Director and Senior Management Personnel of the company will act on good faith, responsibility with due care, competence and diligence without allowing their independent judgement to be subordinated. The Director and Senior Management Personnel of the company will act in the best interest of the company and fulfil the fiduciary obligations.
The Director and Senior Management Personnel of the company should not enter into any transaction or engage in any practice, directly or indirectly, that would tend to influence him/ her to act in any manner other than in the best interest of the company. Every director and senior management personnel should make a full disclosure to the board of any transaction that they reasonably expect, could give a rise to an actual conflict of interest with the company and seek the board's authorisation to pursue such transactions.
Every Director and Senior Management Personnel should endeavour to ensure that they use the company's asset, proprietary information and resource only for the legitimate business purpose of the company and not for personal gain
The Director and Senior Management Personnel should maintain confidentiality of information entrusted to them to carry out their duties and responsibilities. The matters discussed at the board / committee meetings must not be discussed outside appropriate and reasonable circles. The company's confidential and proprietary information shall not be inappropriately disclosed or used for the personnel gain or advantage of any director. These obligation does not only apply to the directors Term's but thereafter unless the said information became public.
The Director and Senior Management Personnel should endeavour to deal fairly and not seek to take unfair advantage of the company through manipulation, concealment abuse of privileged information, misrepresentation of material fact or any other unfair dealing.
Compliance with Rules & Regulations
The Director and Senior Management Personnel should comply with all applicable laws, rules and regulations for the time being in force. In addition, if any director become aware of any information that he believes constitutes evidence of a material violation any securities or other laws, rules and regulations applicable to the company or the operation of its business, by the company or any employee or another director, then such director should bring such information to the attention of the Chairman of the audit committee.
None of the director or senior management personnel shall derive any benefit nor assist others to deriving benefit by giving investment advice from access to and possession of information about the company, which is not a public domain and constitute insider information. All Director and Senior Management Personnel will comply with the company's code for prevention of insider trading which is separately attached.
Every director of the company shall endeavour to comply with the provisions of Section 166 of the companies Act, 2013 relating to duties of directors. In addition, independent director shall also perform the duties as prescribed in schedule IV to the companies Act, 2013 as amended from time to time.
Suspected violation of the code may be reported to the chairman of the board or the chairman of the audit committee. All reported violation shall be appropriately investigated. Any waiver of this code must be approved by the Board of Directors and publicly disclosed if required by any applicable law or regulation.
Managing Director's Statement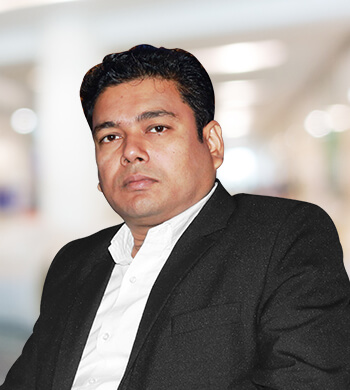 Mr. Gautam Kumar Pal
Manorama Industries Limited incorporated in year 2005, continues to build on enhancing its leadership position in the country in manufacturing, processing and supply of exotic and specialty fats & butter and remains committed to be an acknowledged global leader in super specialty tailor made fats and Cocoa Butter Equivalent (CBE) used in chocolate, confectionery and cosmetics global sector.
At Manorama we continue to build upon and progress further on our growth trajectory by successfully tapping the ocean of opportunities in the specialty fats and butter market. The commissioning of our new state of the art manufacturing plant at Raipur, Chhattisgarh and the resultant capacity expansion makes Manorama Industries a leading Indian manufacturer in the global CBE and specialty butters & fats market, and will enable the Company to further ramp up its output for the unmet demand globally.
With this new plant we preserve in our quest to expand our portfolio of new clients, new segments and new geographies which in turn will enhance our financial agility. Our unique collaborative, customer-centric approach and the definitive initiatives has helped us to readjust our business to the quick changing business circumstances.
I would also like to extend my sincere regards to our employees, who are the greatest assets to our company, with their support and association we will continue to drive ahead in building a more sustainable business for our customers, while enhancing our shareholders' value.
Board of Directors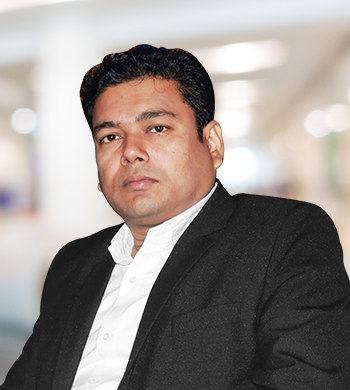 Experience – 21
He holds a Doctorate in Management from National Inst. Of Mgmt., (Mah). He studied Production and pursued his MBA in Production and Marketing from Amity University, UP. He has a B. Tech in Chemical. As the head of Birkoni Plant, he has vast experience in Specialty Oils and Fats / Butters Manufacturing and Quality control.
Mr. Gautam Kumar Pal
Managing Director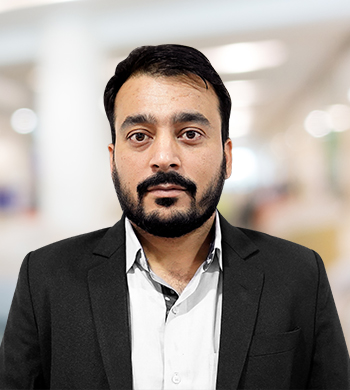 Experience – 10
A Chartered Accountant by profession, he has an experience of more than 10 years at the Senior Management level in the company.
Mr. Ashok Jain
Whole Time Director & Chief Financial Officer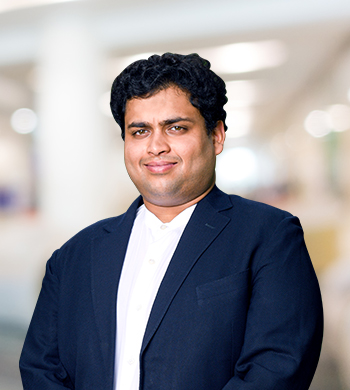 Experience – 6
A BBA in Business and Management from the University of Exeter, UK, his presence in the company and his dynamic young energy strengthens the process of Marketing, Customer and Business Development.
Mr. Shrey Saraf
Whole Time Director
Composition of Committee
| S. No. | Committee Members | Designation |
| --- | --- | --- |
| 1 | Mr. Ashish Bakliwal | Chairperson Non-Executive Independent Director |
| 2 | Mrs. Vinita Saraf | Member Non-Executive Director |
| 3 | Mr. Jose V. Joseph | Member Non-Executive Independent Director |
| 4 | Mr. Nipun Mehta | Member Non-Executive Independent Director |
| 5 | Mr. Mudit Kumar Singh | Member Non-Executive Independent Director |
| 6 | Mr. Ashok Jain | Member Executive Director |
Stakeholder Relationship Committee
| S. No. | Committee Members | Designation |
| --- | --- | --- |
| 1 | Mr. Jose V. Joseph | Chairperson Non-Executive Independent Director |
| 2 | Mrs. Vinita Saraf | Member Non-Executive Director |
| 3 | Mr. Ashish Bakliwal | Member Non-Executive Independent Director |
| 4 | Mr. Nipun Mehta | Member Non-Executive Independent Director |
| 5 | Mr. Mudit Kumar Singh | Member Non-Executive Independent Director |
Corporate Social Responsibility (CSR) Committee
| S. No. | Committee Members | Designation |
| --- | --- | --- |
| 1 | Mr. Mudit Kumar Singh | Chairperson Non-Executive Independent Director |
| 2 | Mrs. Vinita Saraf | Member Non-Executive Director |
| 3 | Mr. Jose V. Joseph | Member Non-Executive Independent Director |
| 4 | Mr. Ashish Bakliwal | Member Non-Executive Independent Director |
Nomination And Remuneration Committee
| S. No. | Committee Members | Designation |
| --- | --- | --- |
| 1 | Mr. Nipun Mehta | Chairperson Non-Executive Independent Director |
| 2 | Mr. Jose V. Joseph | Member Non-Executive Independent Director |
| 3 | Mr. Ashish Bakliwal | Member Non-Executive Independent Director |
| 4 | Mr. Mudit Kumar Singh | Member Non-Executive Independent Director |
Risk Management Committee
| S. No. | Committee Members | Designation |
| --- | --- | --- |
| 1 | Mr. Nipun Mehta | Chairperson Non-Executive Independent Director |
| 2 | Mr. Jose V. Joseph | Member Non-Executive Independent Director |
| 3 | Ms. Vinita Saraf | Member Non-Executive Director |
| 4 | Mr. Mudit Kumar Singh | Member Non-Executive Independent Director |
| 5 | Mr. Gautam Kumar Pal | Member Executive Director |
| 6 | Mr. Ashok Jain | Member Executive Director |