Process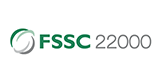 Food safety standards to help prevent food from being contaminated.
IRQS/19060-A0924 (IRCLASS SYSTEMS AND SOLUTIONS PRIVATE LIMITED)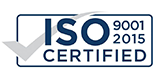 Quality management standards to help work more efficiently and reduce product failures.
9910020921 (TUV SUD South Asia (P) LTD)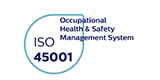 Health and safety standards to help reduce accidents in the workplace.
9911700459 (TUV SUD South Asia (P) LTD)
Product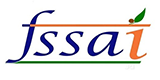 FSSAI
Food Safety and Standards Authority of India is an autonomous body established under the Ministry of Health & Family Welfare, Government of India. The FSSAI has been established under the Food Safety and Standards Act, 2006, which is a consolidating statute related to food safety and regulation in India.
10019037000395 (FSSAI) | 10021037000006 (FSSAI)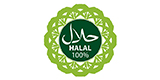 Halal
Muslims must also ensure that all foods (particularly processed foods), as well as non-food items like cosmetics and pharmaceuticals, are halal. Frequently, these products contain animal by-products or other ingredients that are not permissible for Muslims to eat or use on their bodies.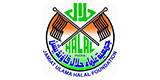 Halal - JUHF
(JAMIAT ULAMA HALAL FOUNDATION Mumbai) Registration No.1701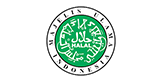 Halal -MUI
(MAJELIS ULAMA INDONESIA)
Registration No.00080093050119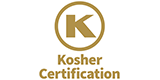 Kosher
Kosher is a term to describe any food that complies with a strict set of dietary rules in Judaism. These rules are called kashrut. Not all Jewish people observe the rules of kashrut by eating kosher food. For those who do, it is a way to show reverence to God and feel connected to their faith and their communities.
KC# 6818050- 1 (OK KOSHER CERTIFICATION)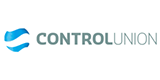 RSPO - MB&SG
The objective of promoting the growth and use of sustainable oil palm products through global standards and multistakeholder governance.
CU-RSPO SCC-870633 (Control Union (Malaysia) Sdn Bhd)
Cosmos
COSMOS stands for "Cosmetic Organic and Natural Standard", which sets certification requirements for organic and natural cosmetics products in the Europe. The standard is recognized globally by the cosmetic industry. COSMOS Organic (Certified)/ Non-Organic (Approved)
IN-2020-154205-1139159 (EcoCert Greenlife S.A.S)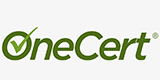 Organic EU & EC
European Union regulations on organic farming are designed to provide a clear structure for the production of organic goods across the whole of the EU.
ONE-4022-201105-H-EC (OneCert International (P) Ltd.)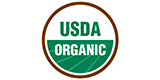 Organic NOP
The National Organic Program is the federal regulatory framework in the United States of America governing organic food. It is also the name of the United States Department of Agriculture Agricultural Marketing Service program responsible for administering and enforcing the regulatory framework.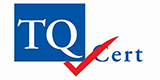 Wild Harvesting
ORG/SC/2008/001732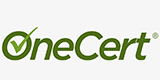 Processing/Handling
ORG/SC/2010/002411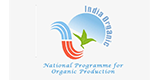 Organic NPOP
National Programme for Organic Production (NPOP) NPOP grants organic farming certification through a process of third party certification. It involves the accreditation programme for Certification Bodies, standards for organic production, promotion of organic farming etc.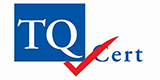 Wild Harvesting
ORG/SC/1707/001364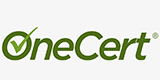 Processing/Handling
ORG/SC/2010/002410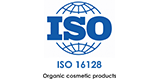 ISO 16128-1:2016
Calculate natural, natural origin, organic and organic origin indexes that apply to the ingredient categories defined in ISO 16128‑1
UQ-2021030137 (Ukcert)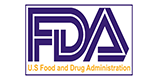 US FDA
The FDA is responsible for protecting the public health by ensuring the safety, efficacy, and security of human and veterinary drugs, biological products, and medical devices; and by ensuring the safety of our nation's food supply, cosmetics, and products that emit radiation.
12523431934
Environmental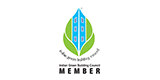 The vision of the council is, "To enable a sustainable built environment for all and facilitate India to be one of the global leaders in the sustainable built environment by 2025".
IGBCMM190193 (Confederation of India Industry)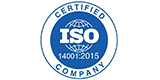 Environmental management standards to help reduce environmental impacts, reduce waste and be more sustainable.
9910401042 (TUV SUD South Asia (P) LTD)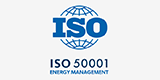 Energy management standards to help cut energy consumption.
UQ – 2021032468 (Ukcert)
Sustainability & Ethical Trade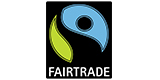 Fair trade is an arrangement designed to help producers in growing countries achieve sustainable and equitable trade relationships. Members of the fair trade movement add the payment of higher prices to exporters, as well as improved social and environmental standards.
FLO ID-43285 (FLO-CERT India)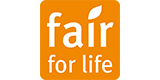 Fair for Life certification is a tool that enables the valorisation and protection of exemplary supply chains, where stakeholders have chosen to act responsibly by implementing good economic, social and environmental practices.
FFL-154205-2020-1 (EcoCert)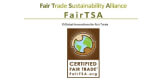 The purpose of the Fair Trade Sustainability Alliance is to improve farmers' and workers' quality of life through the practice of fair trade and sustainable community development.
Fair Trade is a market-based approach to international trade, where ethically-minded buyers invest in social responsibility to empower the people that produce these products.
Social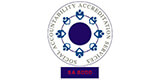 SA 8000
We support & adop "The SA8000 Standard is the world's leading social certification program. It provides a holistic framework allowing organizations of all types, in any industry, and in any country to demonstrate their dedication to the fair treatment of workers."
UQ - 2021032439 - (Ukcert)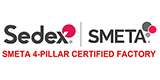 SEDEX
Sedex is a membership organisation that provides one of the world's leading online platforms for companies to manage and improve working conditions in global supply chains. Sedex provide practical tools, services and a community network to help companies improve their responsible and sustainable business practices, and source responsibly.
Membership - ZC293067566
Smeta, 4pillar "4 major pillars – Labour Standards, Health & Safety, Environment and Business Ethics."
Audit - ZS 293067993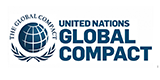 UN Global
Signatory Member
We support & adopt "The United Nations Global Compact is a non-binding United Nations pact to encourage businesses worldwide to adopt sustainable and socially responsible policies, and to report on their implementation."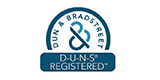 DUNS
We Obtain a D-U-N-S® Number – most widely accepted global standard for verifying business.
65-008-5645 (DUN & bradstreet)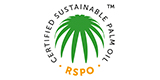 RSPO Membership
The Roundtable on Sustainable Palm Oil was established in 2004 with the objective of promoting the growth and use of sustainable oil palm products through global standards and multistakeholder governance.
209351900000 (RSPO)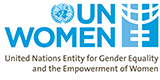 UN WEPs
Signatory Member
We support & adopt "The Women's Empowerment Principles (WEPs) are a set of Principles offering guidance to businesses on how to promote gender equality and women's empowerment in the workplace, marketplace and community."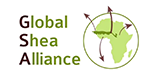 GSA
Membership
The Global Shea Alliance is a non-profit industry association with 560 members from 35 countries including women's groups, brands and retailers, suppliers and NGOs. Through public-private partnership, the GSA promotes industry sustainability, quality practices and standards, and demand for shea in food and cosmetics.